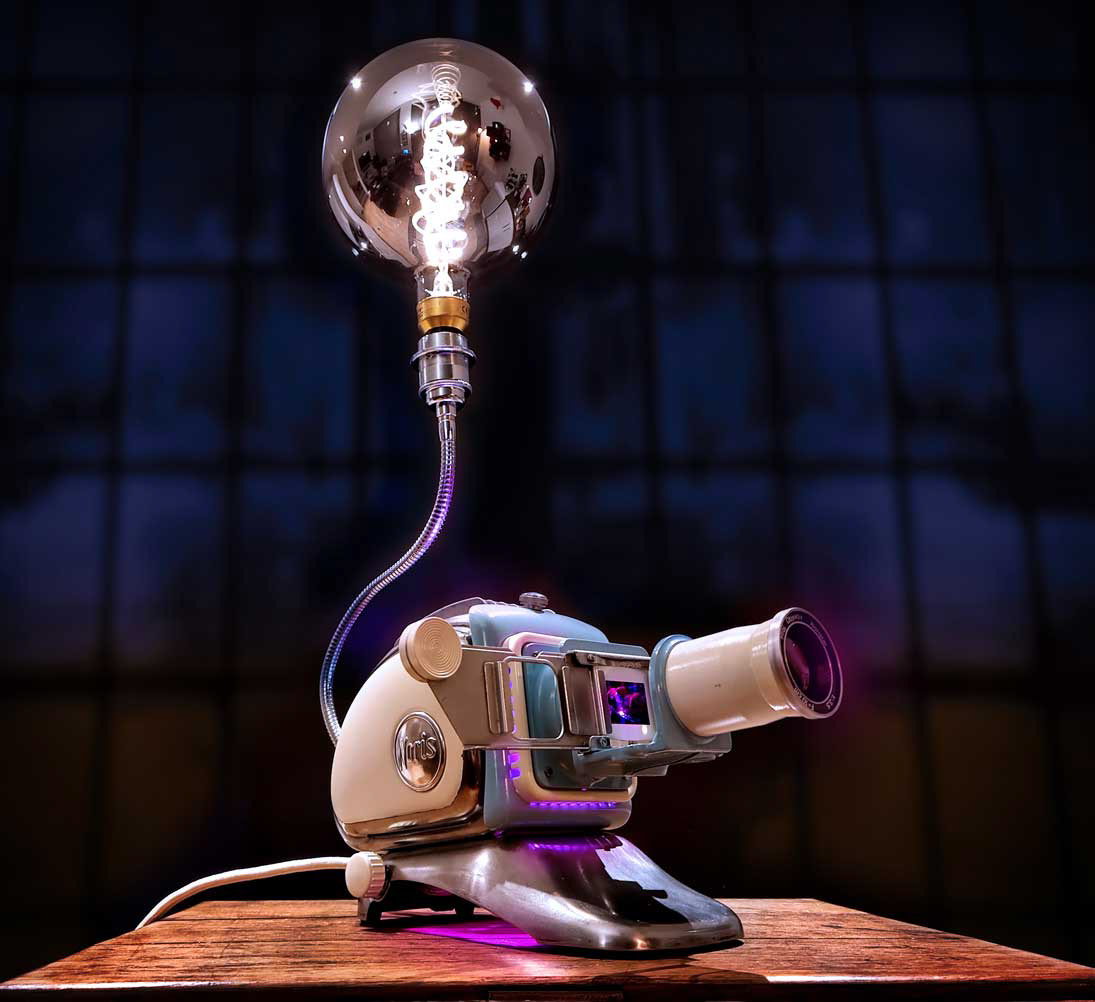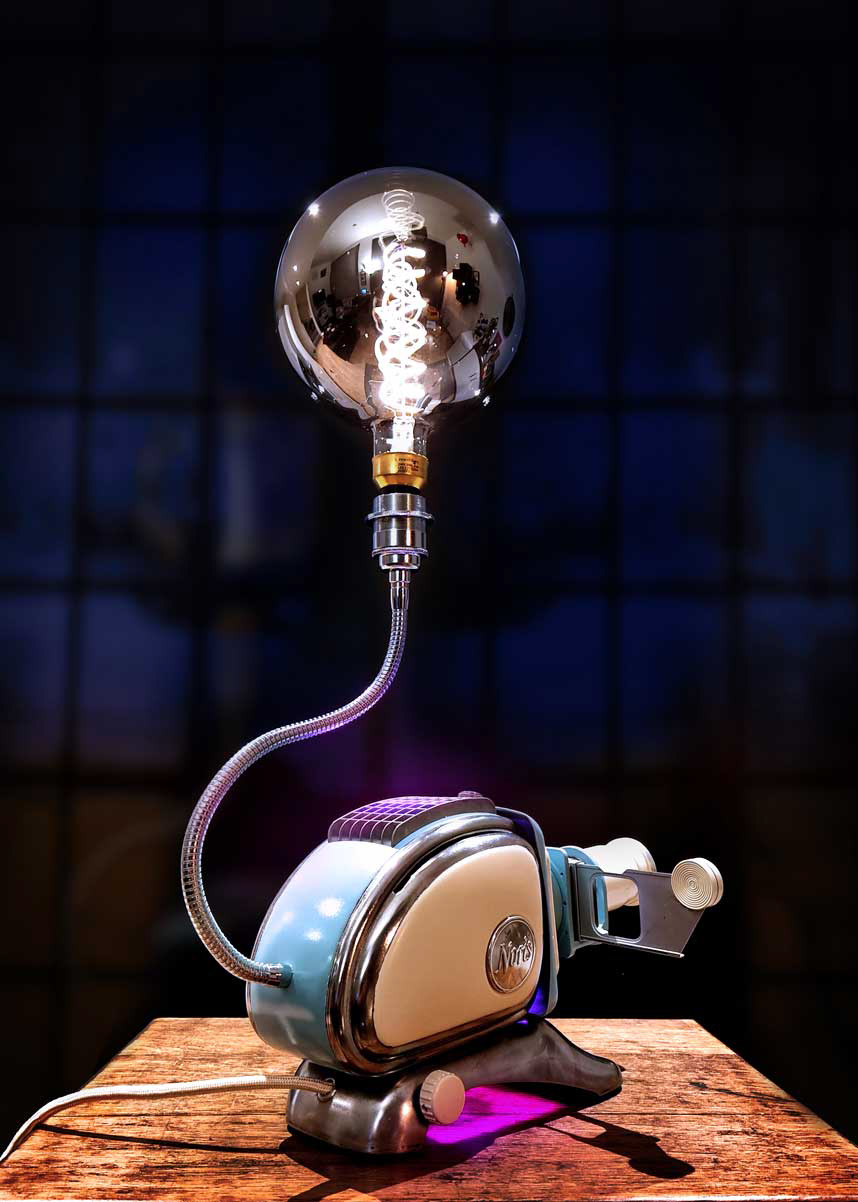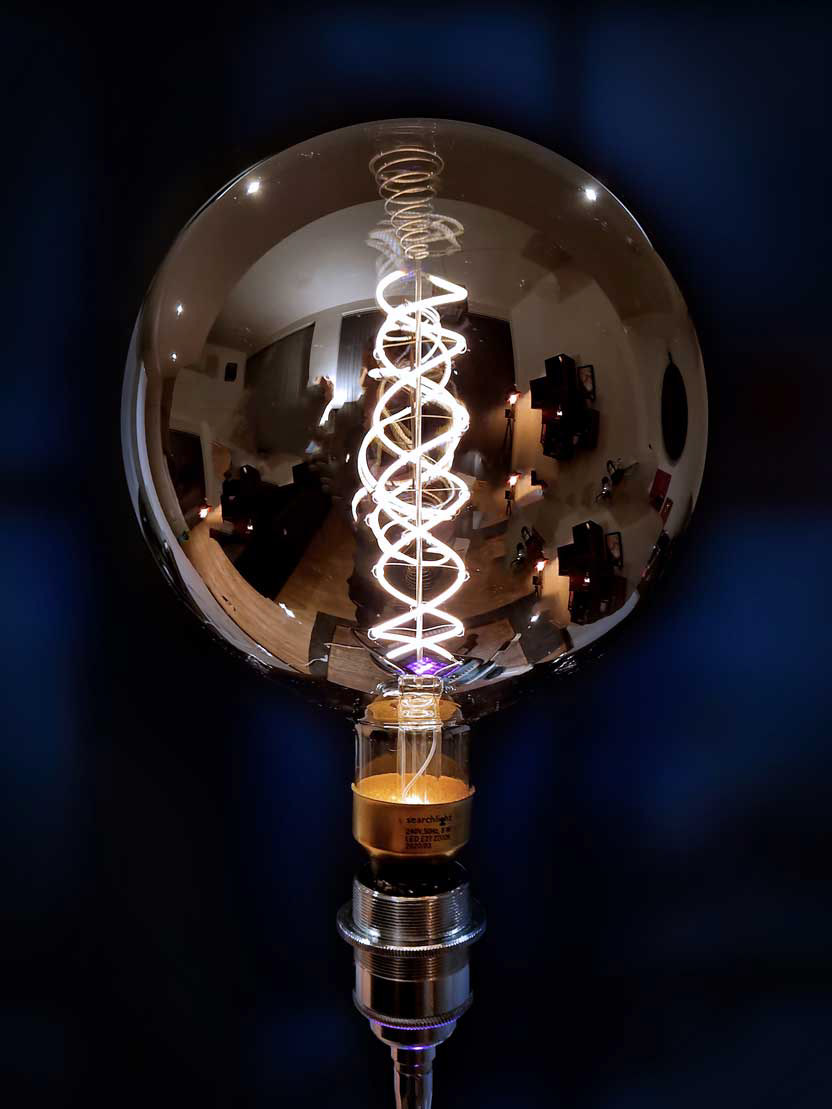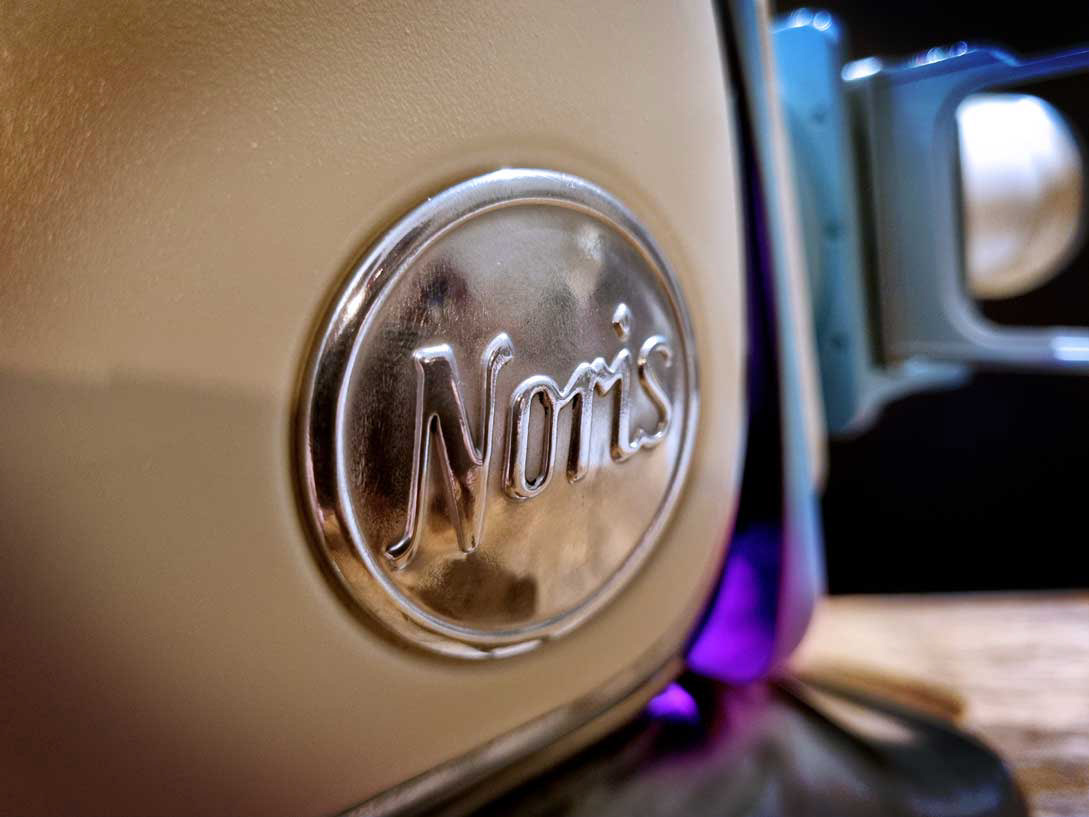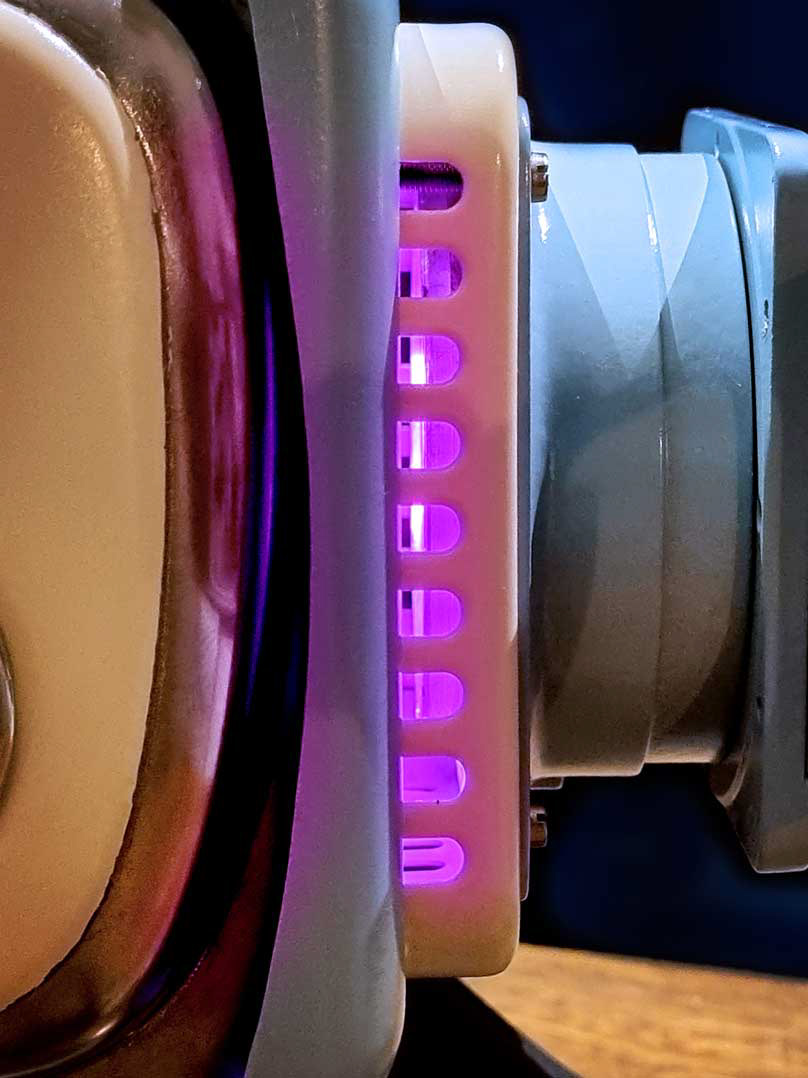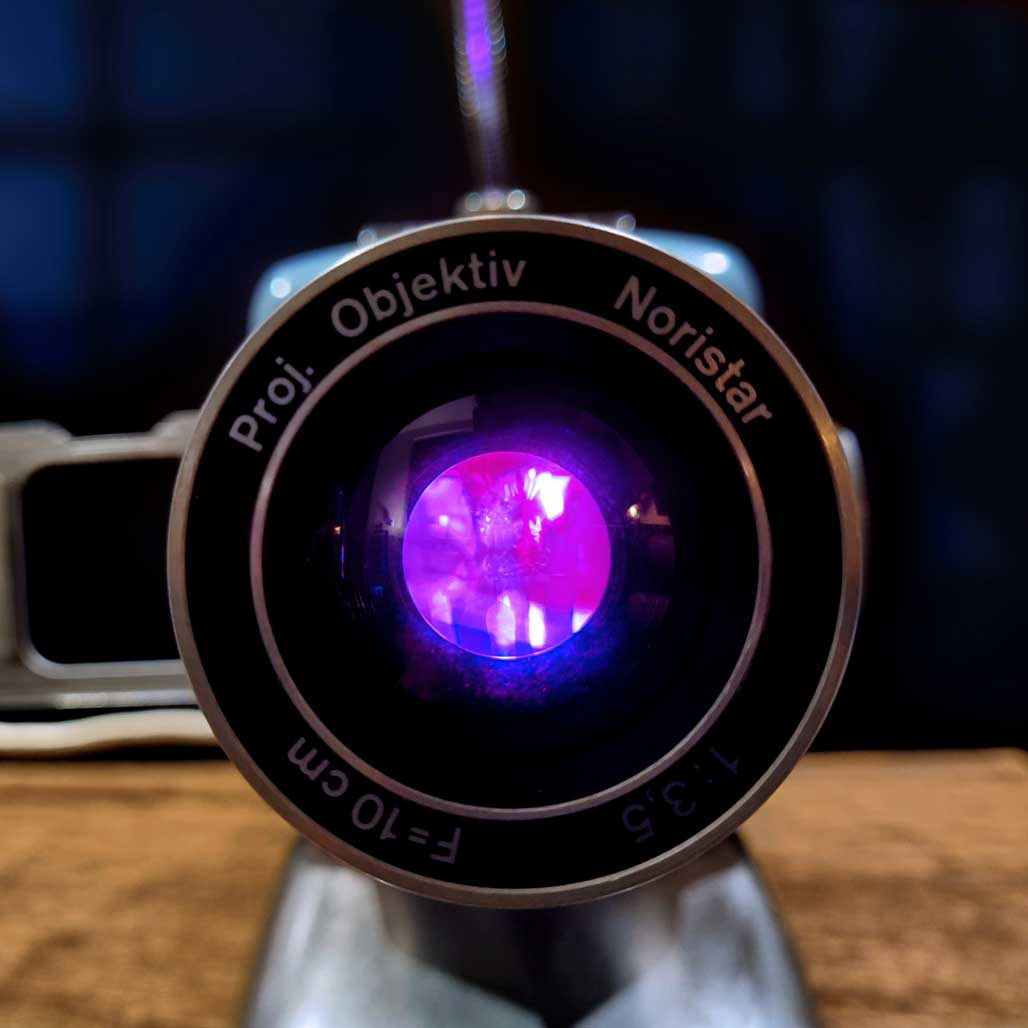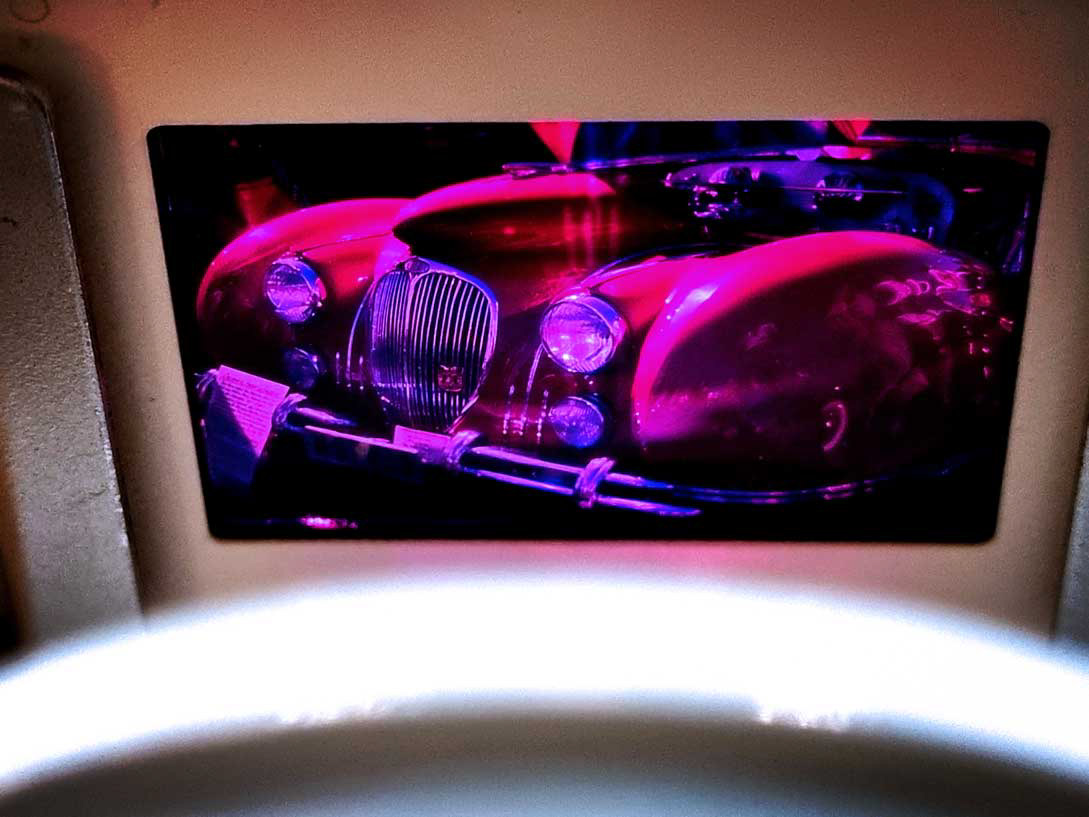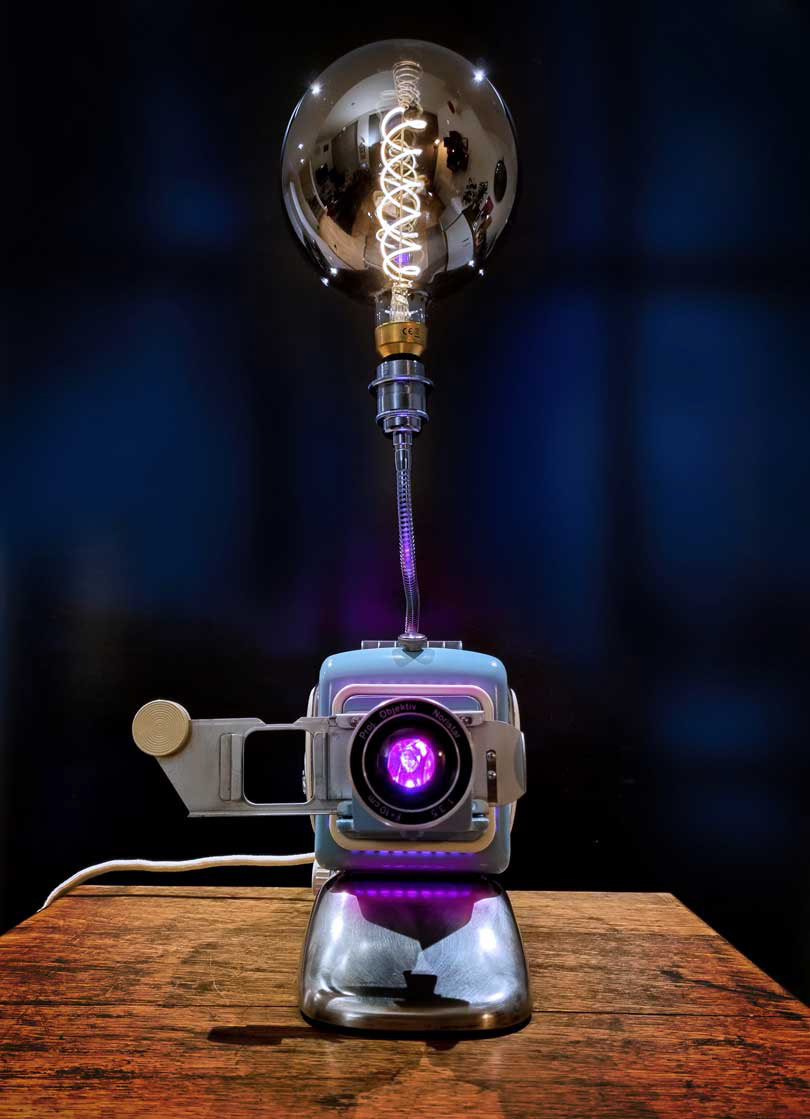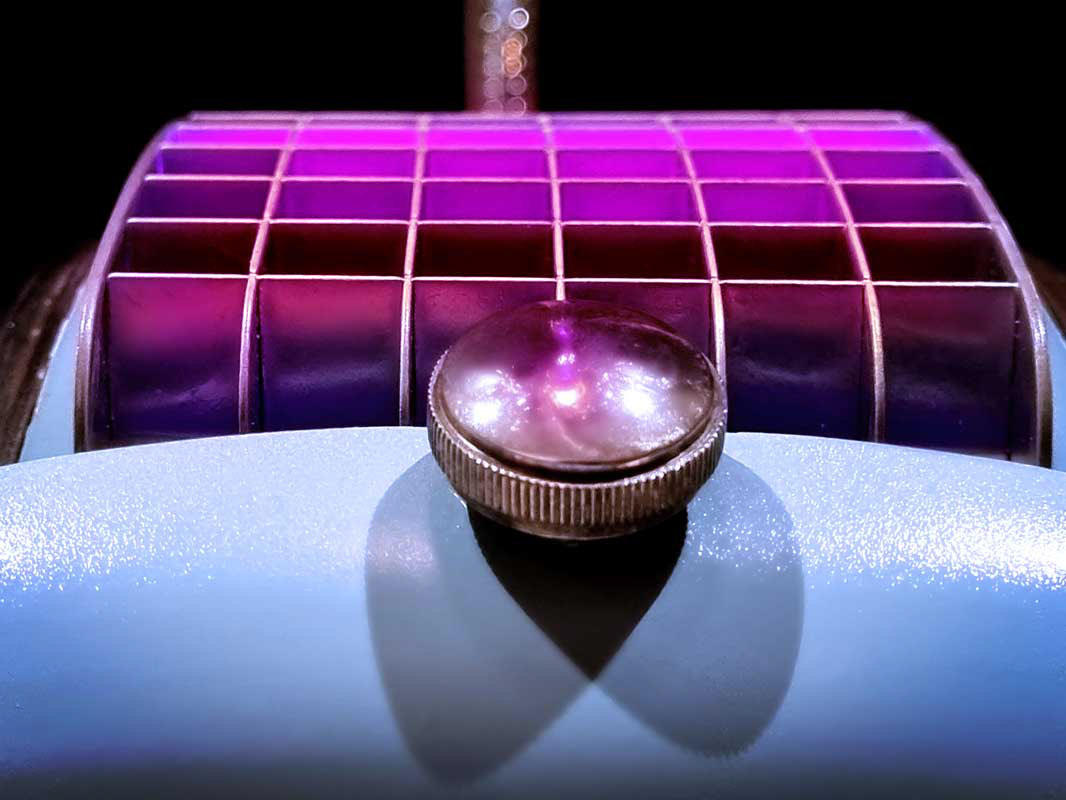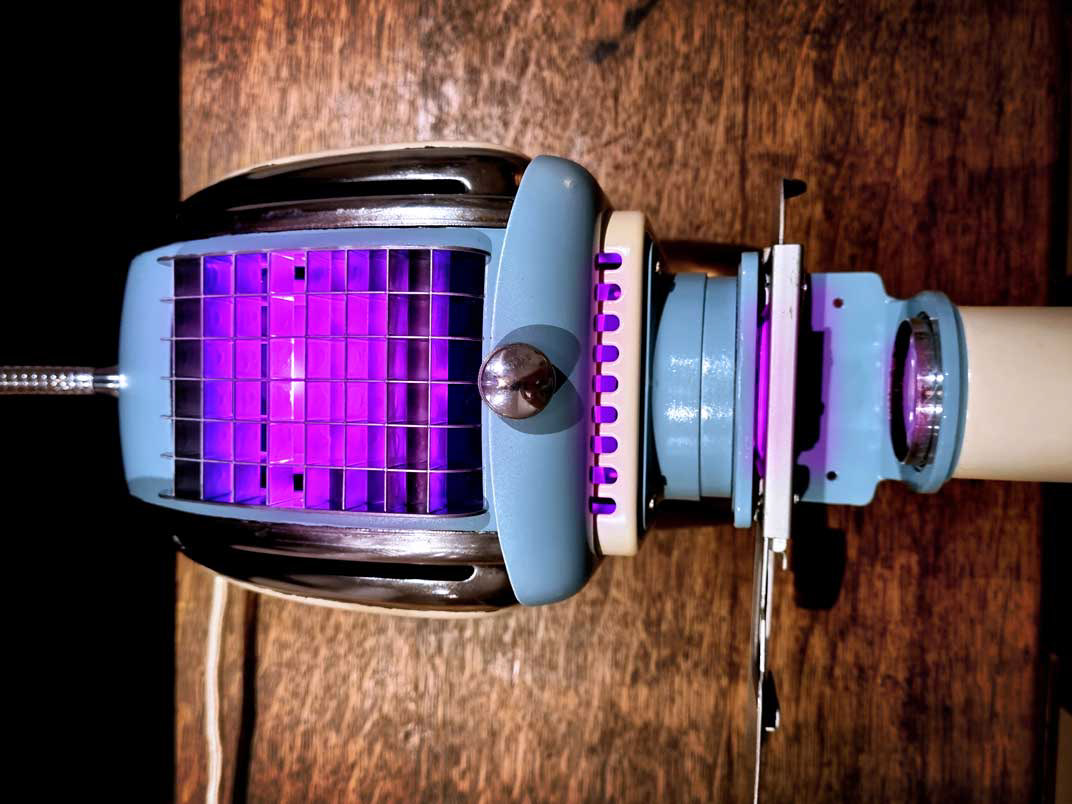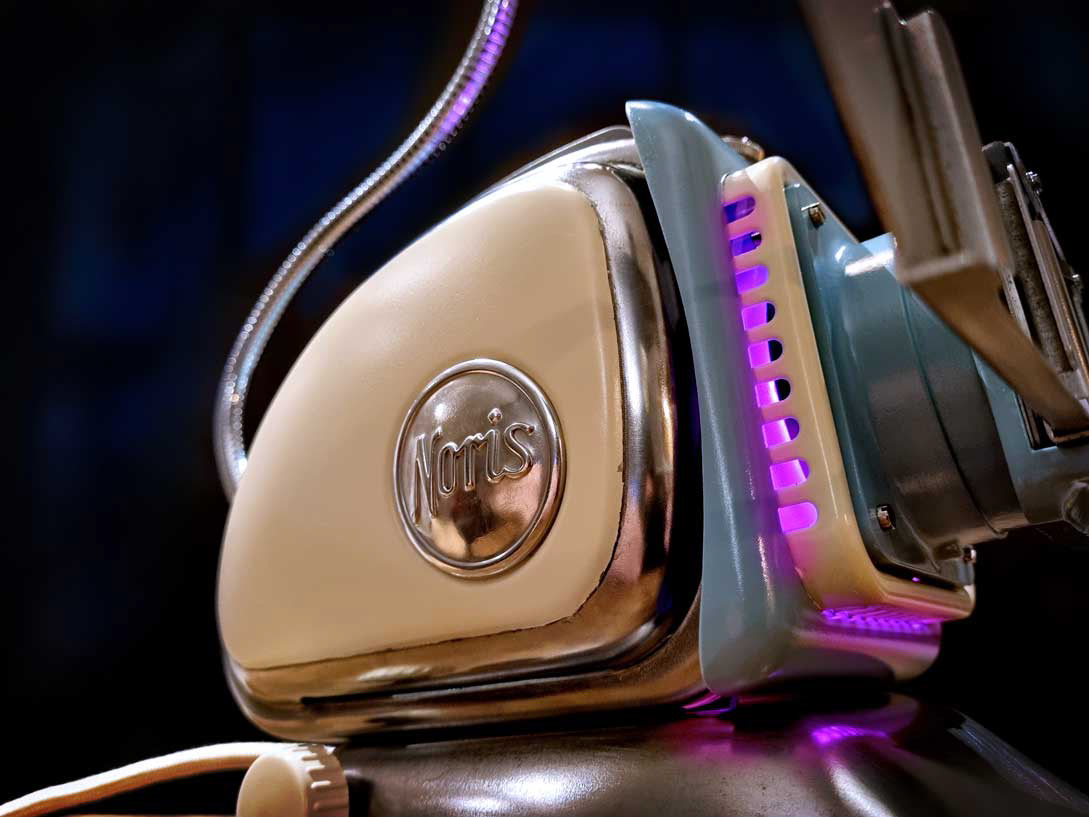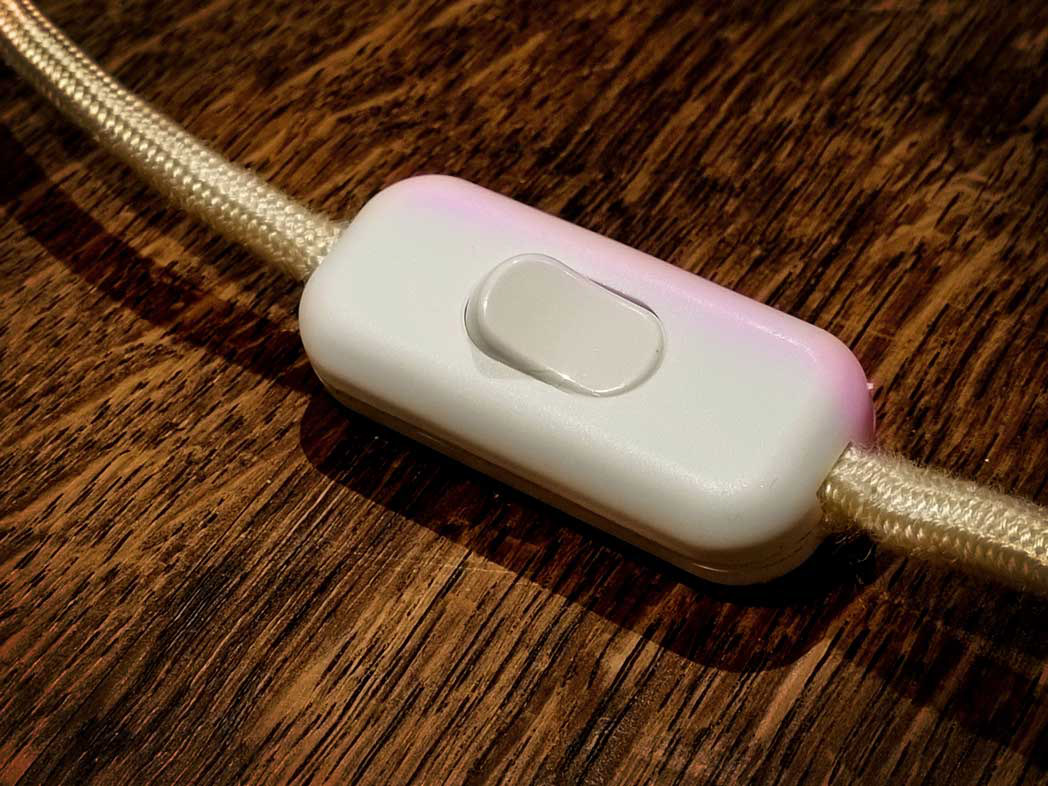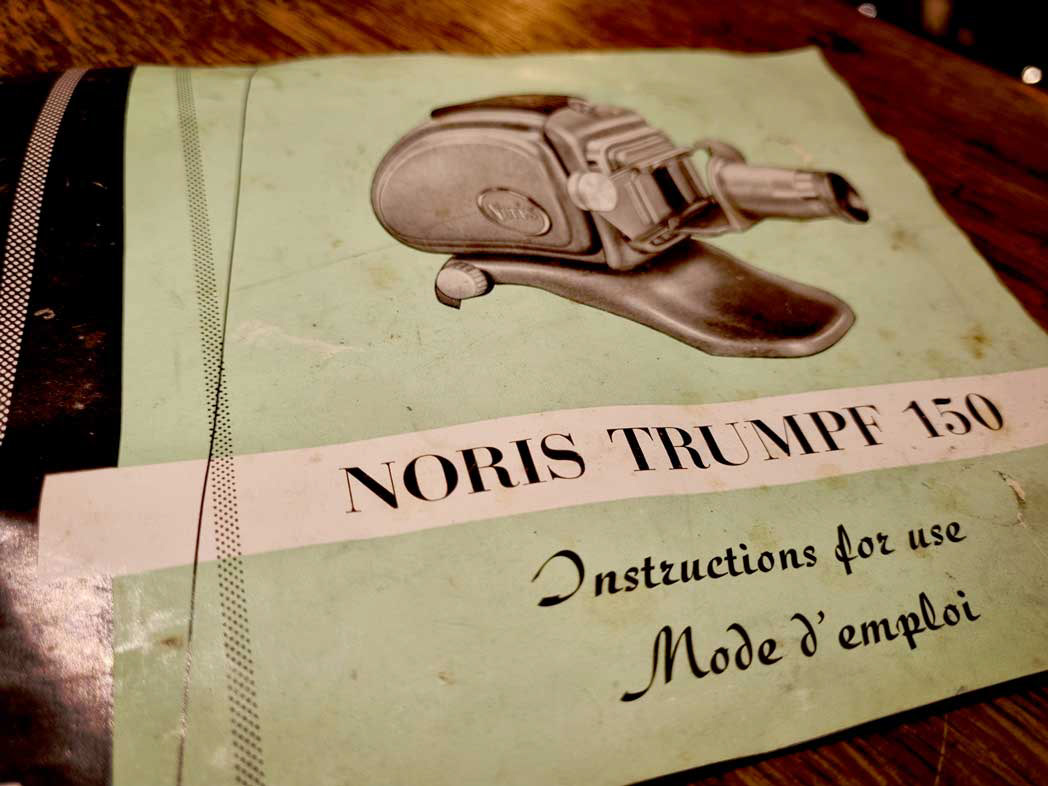 The old projector has been stripped of the original dull grey paint down to the bare metal and repainted in this stunning pale blue with ivory panels. The projector was then re-wired and fitted with a vintage style chrome adjustable flexible light fitting holding a huge oversized mirrored Edison globe bulb containing a gorgeous double helix filament producing lovely warm glow. The original ight fitting inside of the projector has also been replaced and now emits a lovely magenta glow from the lens and the vent on top.
The lamp has an overall height of approximately 62cm, width of 22cm, and length of 42cm (based on having the adjustable lights positioned as in the photos).
The vintage Edison style LED bulbs are cooler than the traditional incandescent bulbs as they use up to 90% less energy than traditional incandescent bulbs, and have up to 30,000 hours lifespan.
The lamp is also fitted with a vintage style ivory fabric flex cable with an inline switch, and a 3amp British plug. All fittings are genuine British parts, all hand-wired to a high, professional standard.
This is an original vintage item so there may be some natural wear and tear which adds to the character of the lamp.

Thank you so much for taking time to look at our handmade item, and please feel free to contact us if you have any queries.
Like this? Contact us to see if we can make a bespoke retro telephone lamp just for you.
Thank you for your query. We'll get back to you shortly.