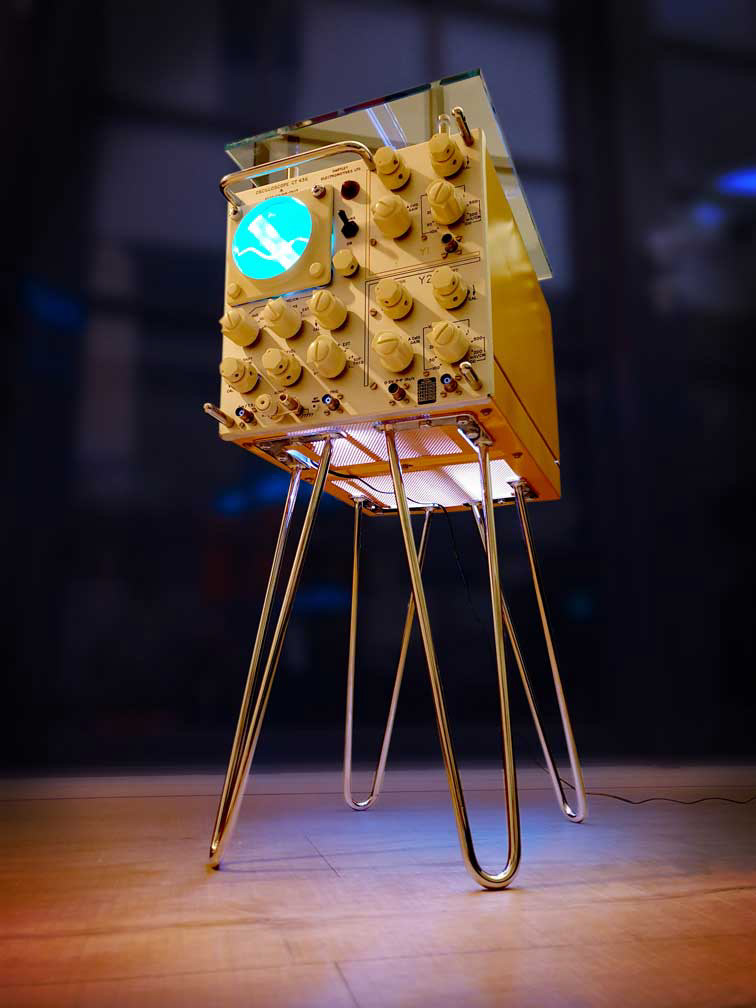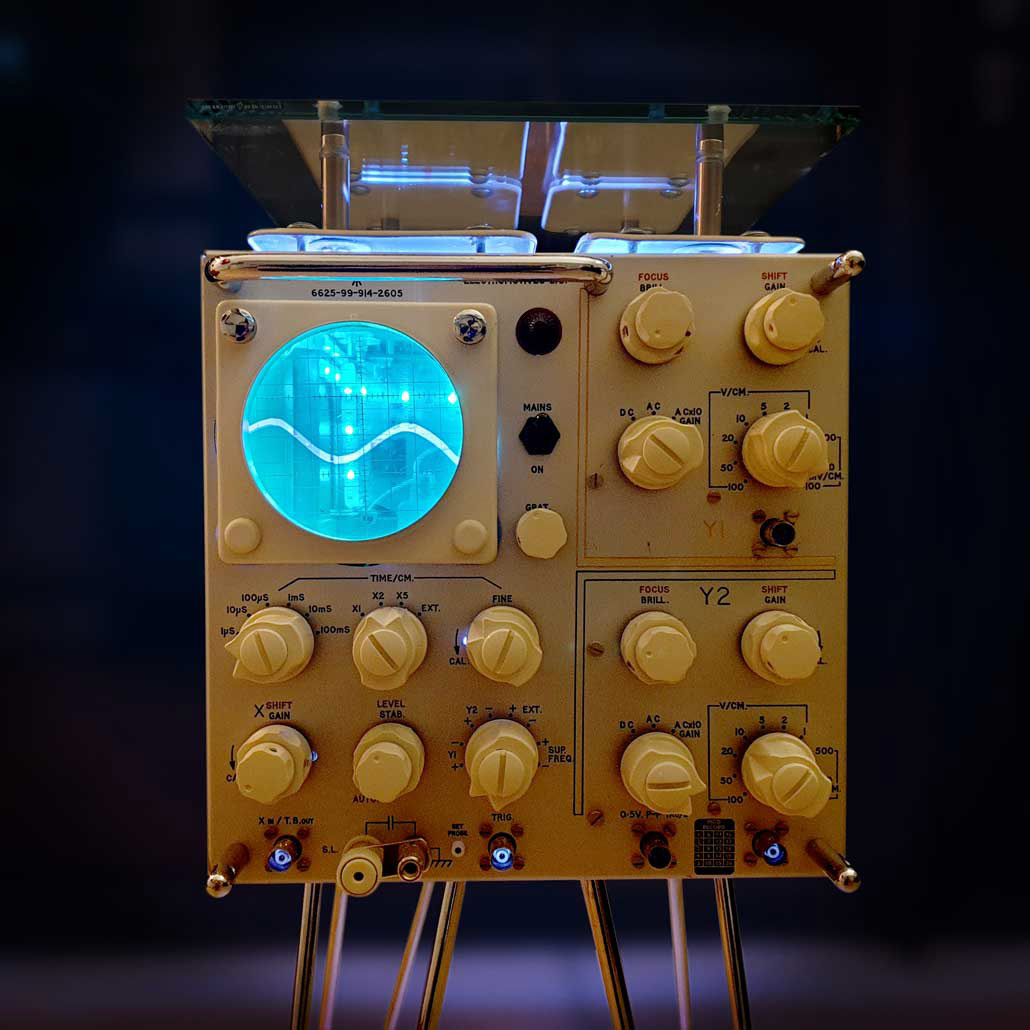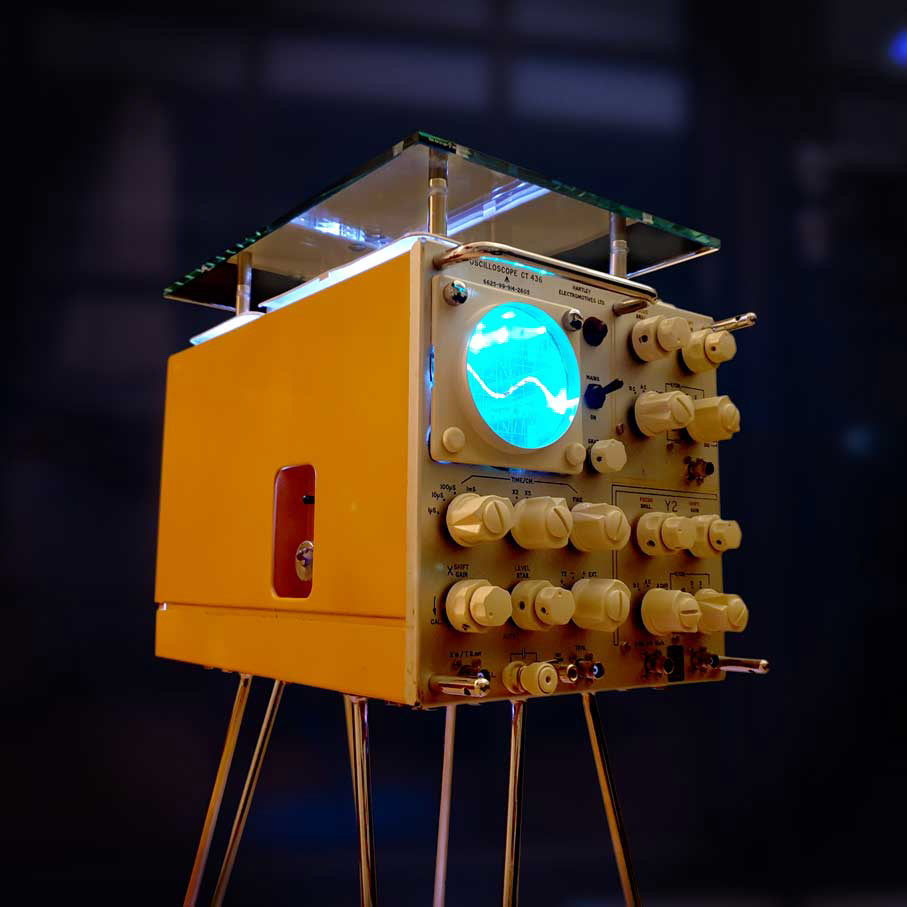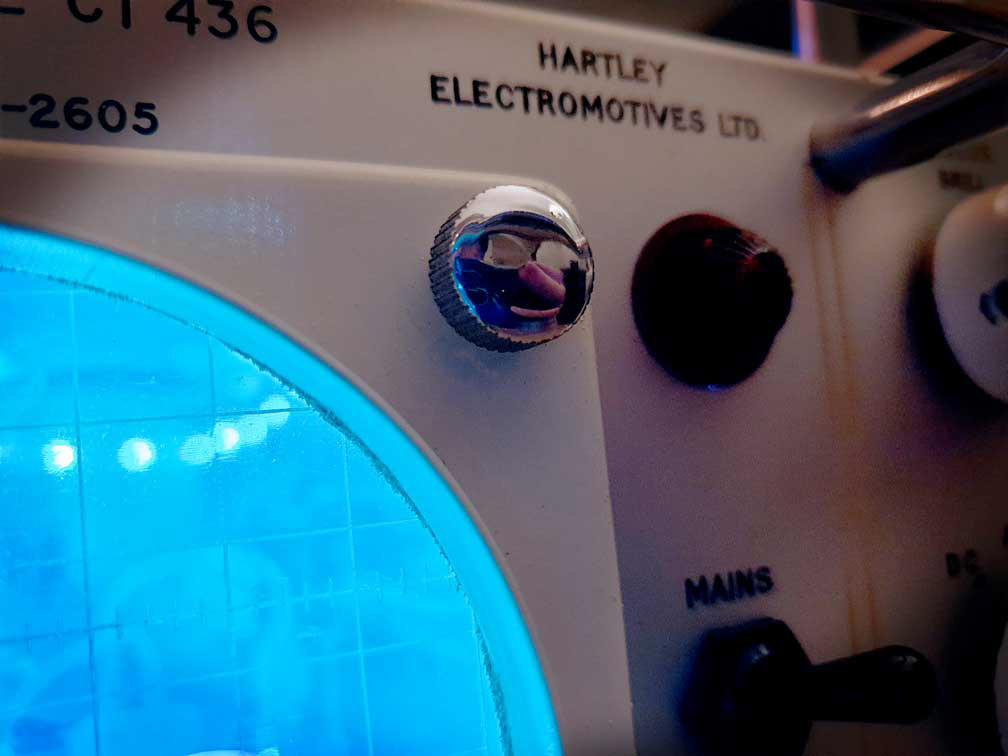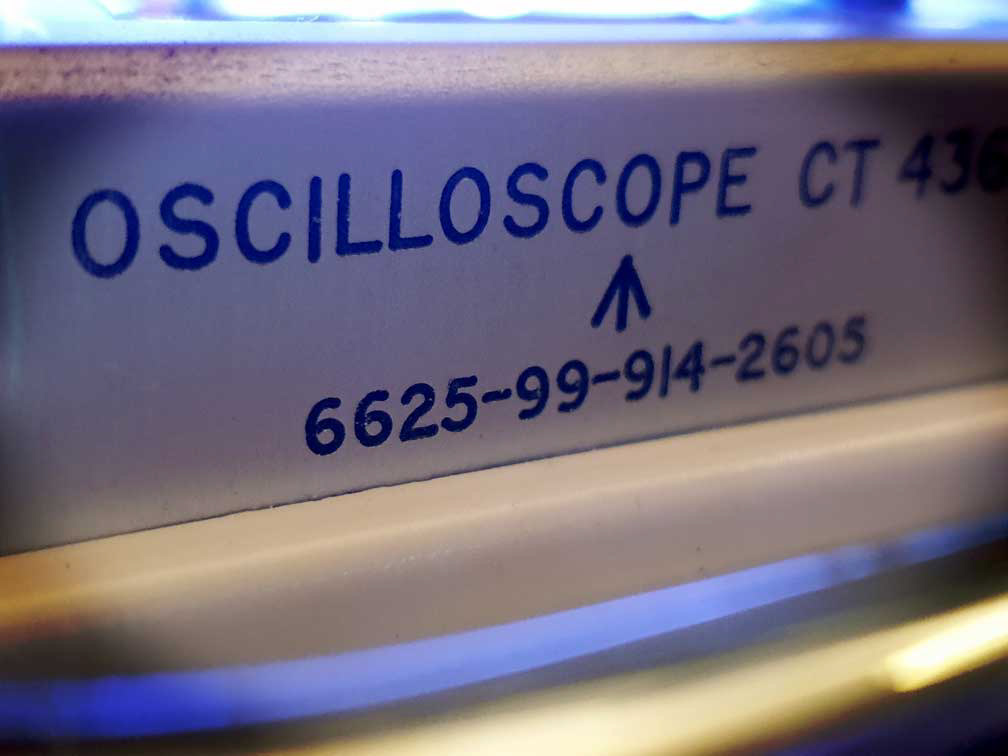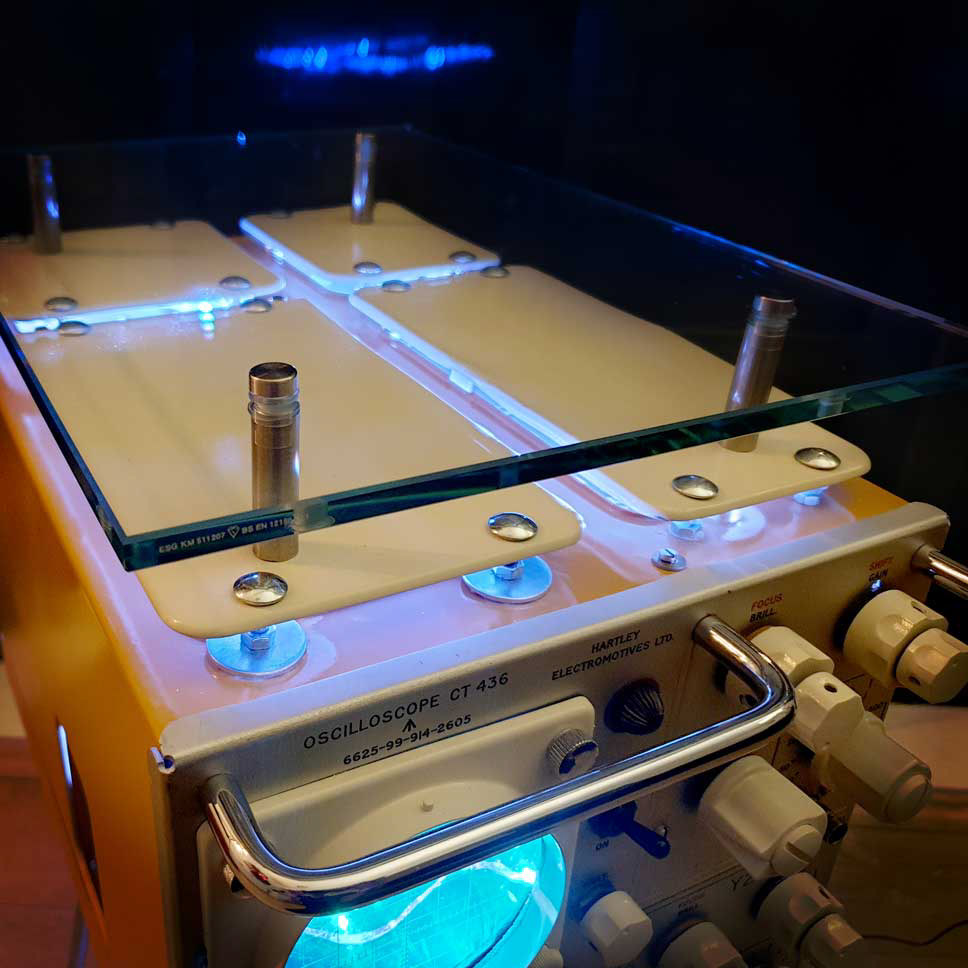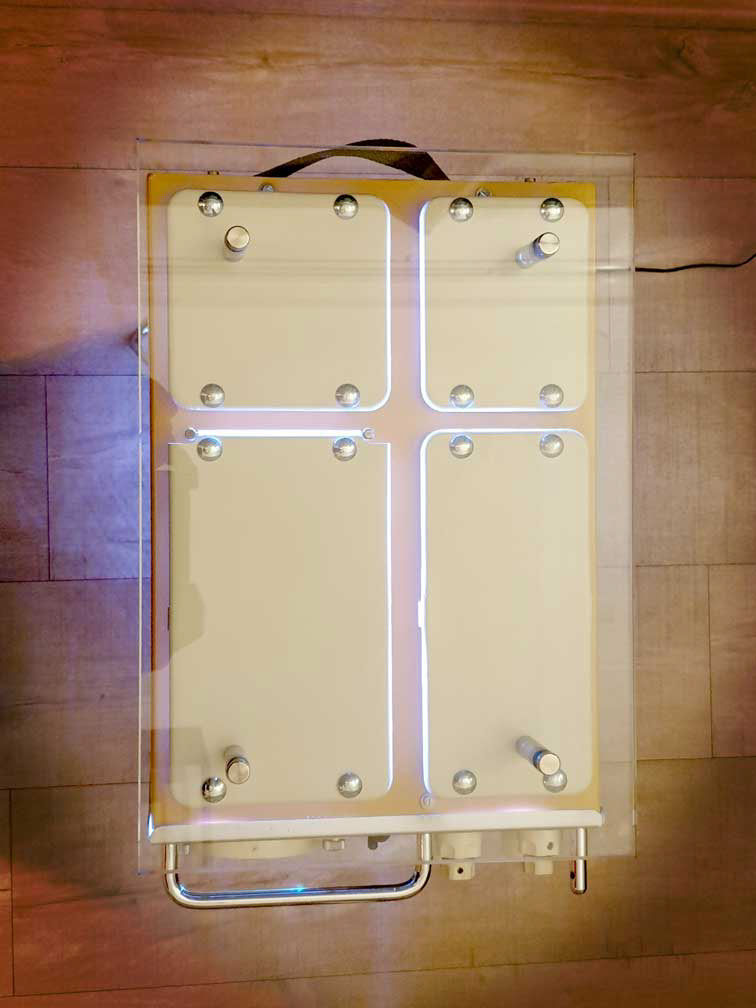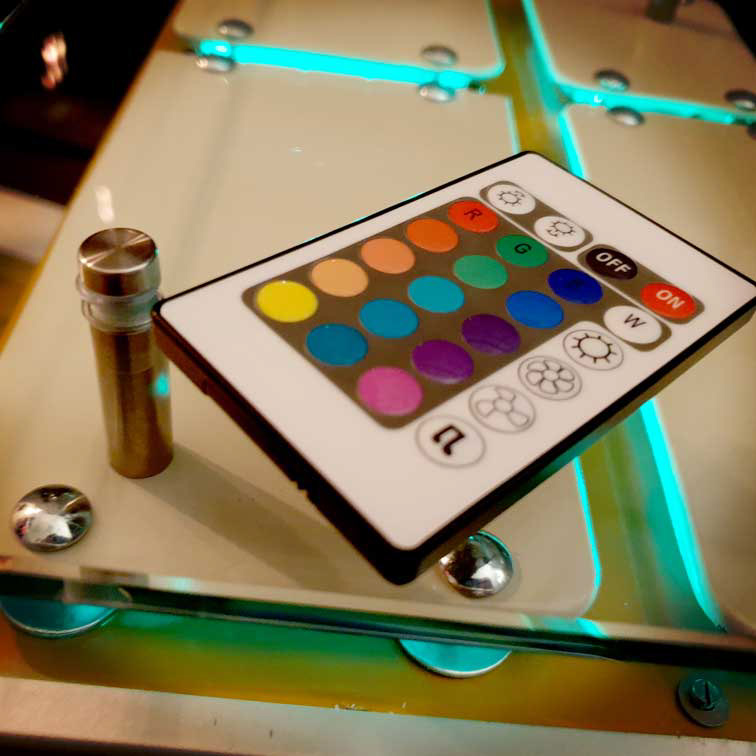 This piece of retro tech would likely have been mounted on a trolley and used by a laboratory to test varying signal voltages. We stripped the unit from most of its innards, stripped and primed the metal case and repainted in a gorgeous yellow with complementing ivory panels. We left all of the original dials, knobs and buttons and painted these in high gloss ivory to match the panels on top of the unit.

The inside of the unit was then fitted with LED lights producing a lovely glow from the circular display and raised panels. For an added novelty the brightness and colour of the lights can be changed using the remote control or a smartphone app.

To finish it off we add retro style chrome pin legs and a raised glass table top held in place with chrome spacers 

Like this? Contact us to see if we can make a bespoke retro telephone lamp just for you.
Thank you for your query. We'll get back to you shortly.