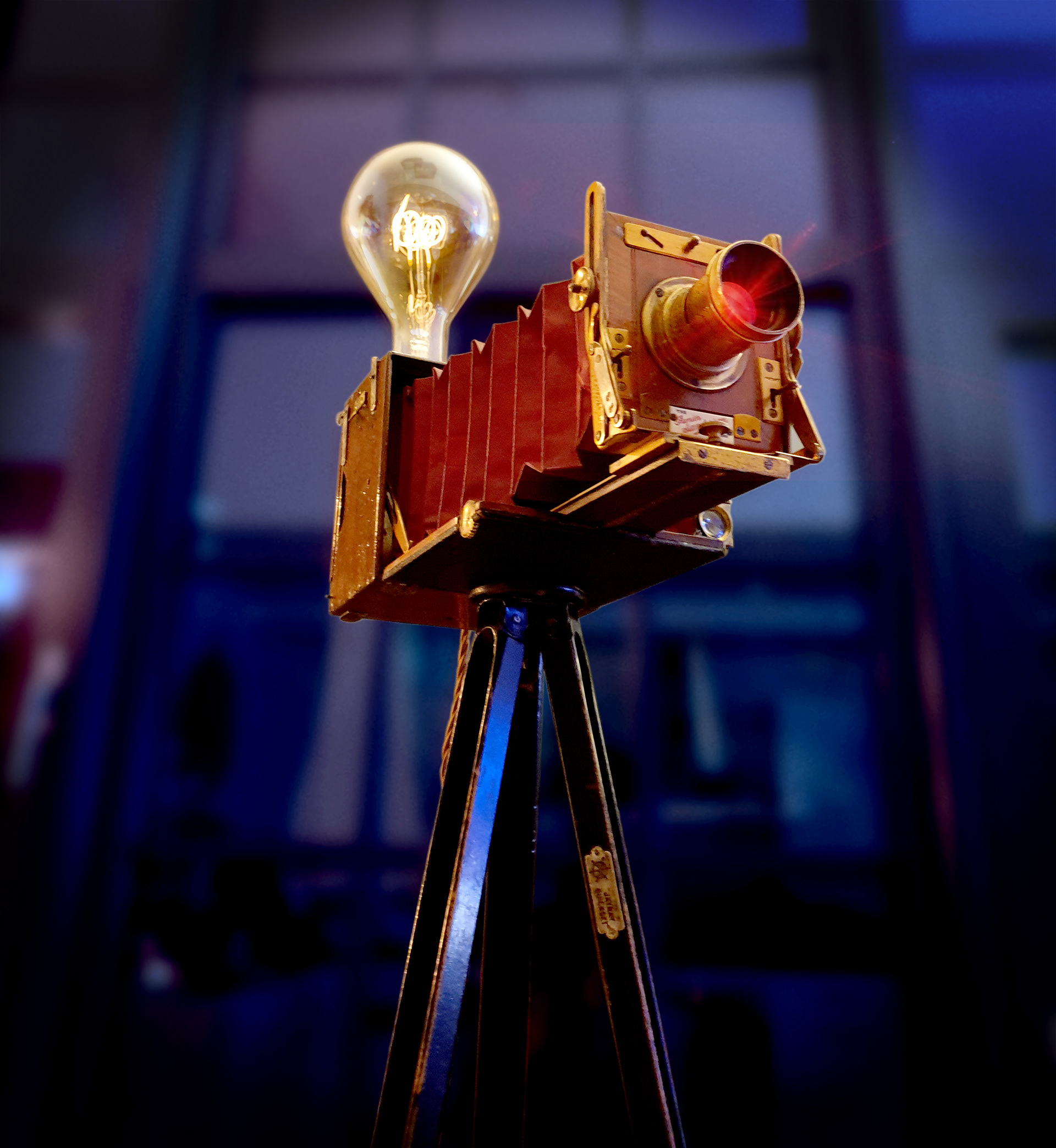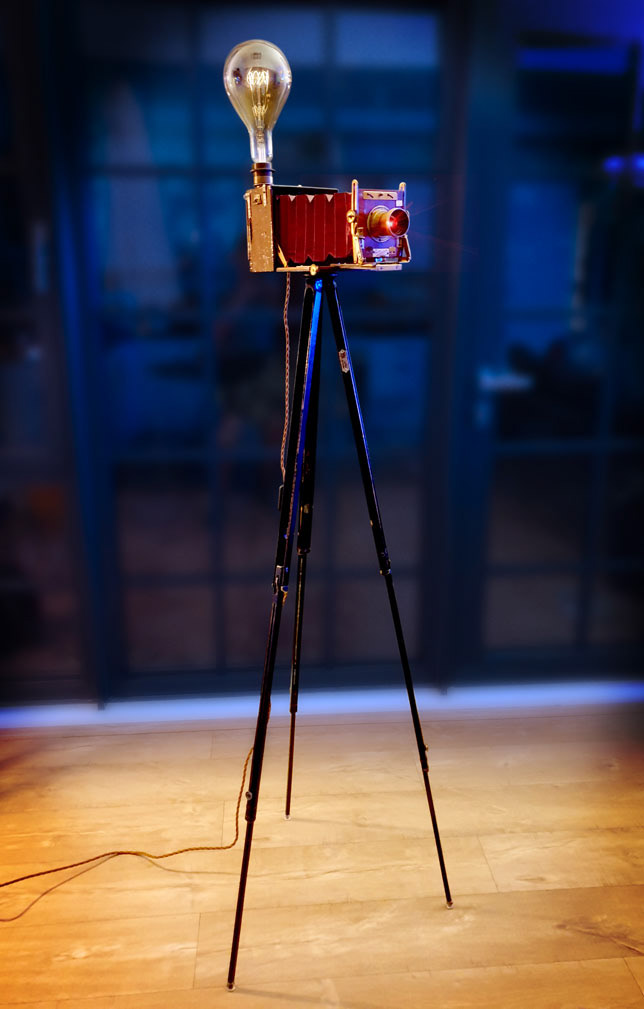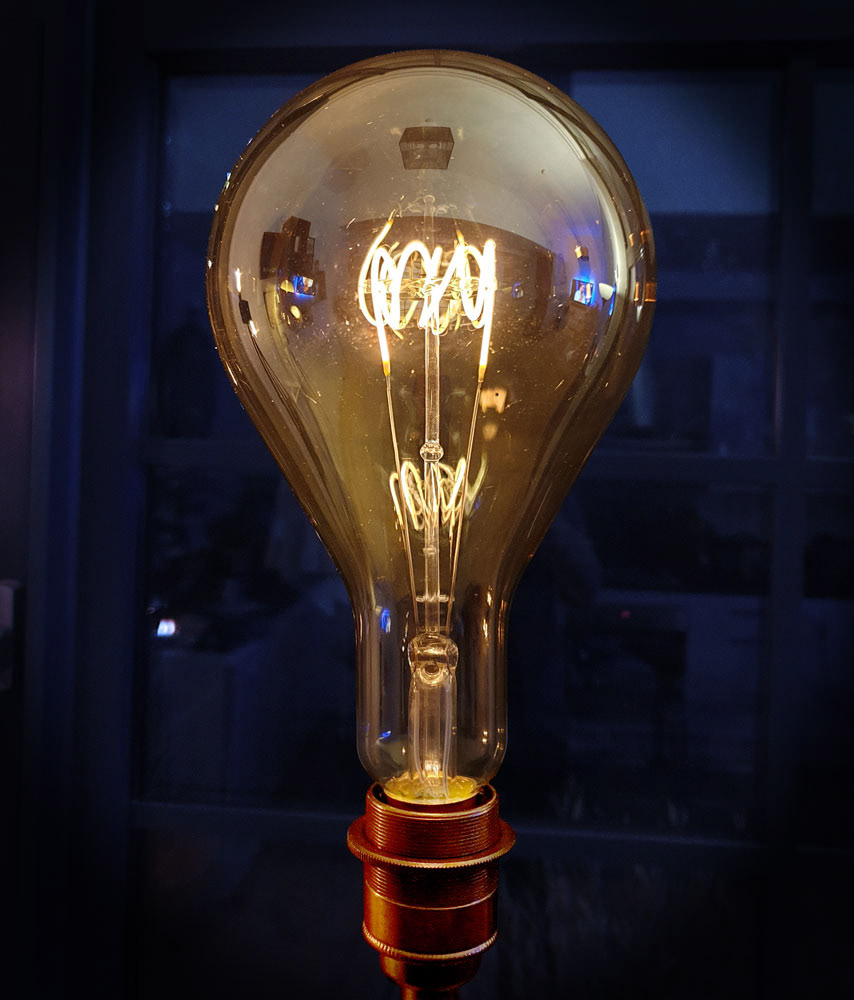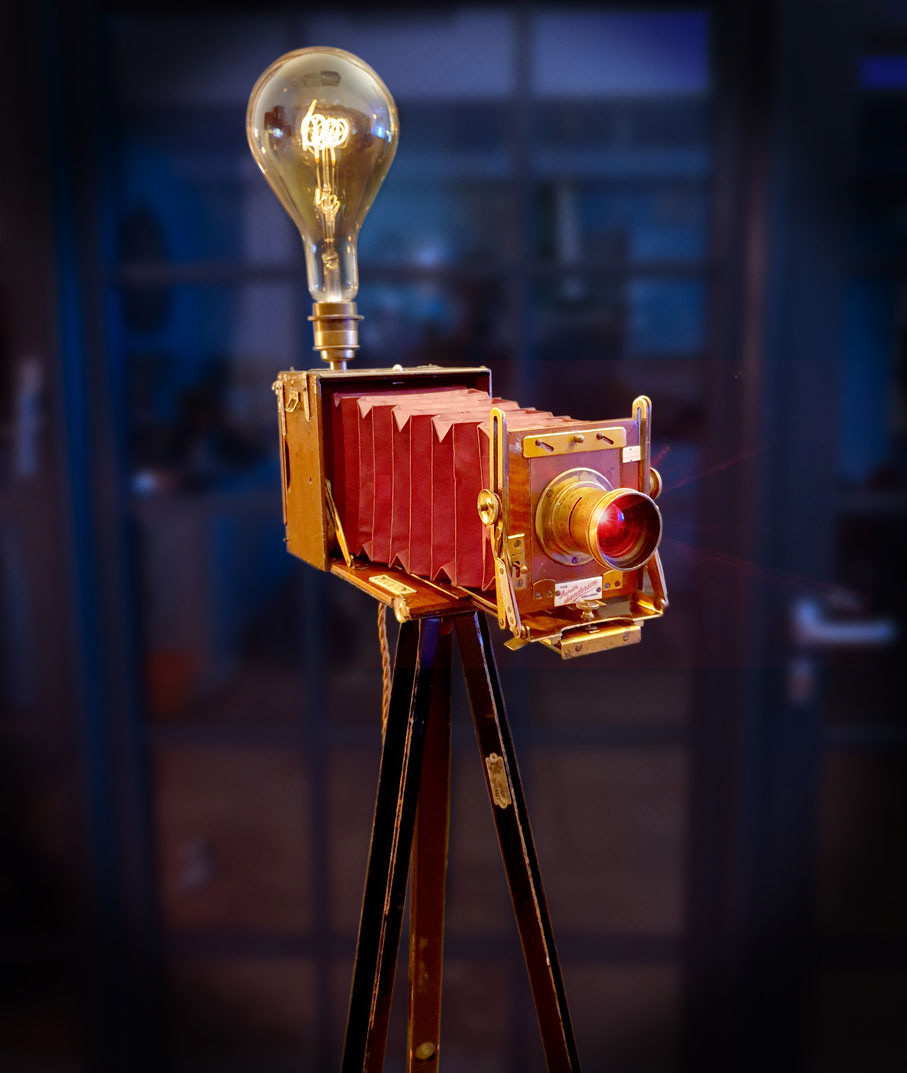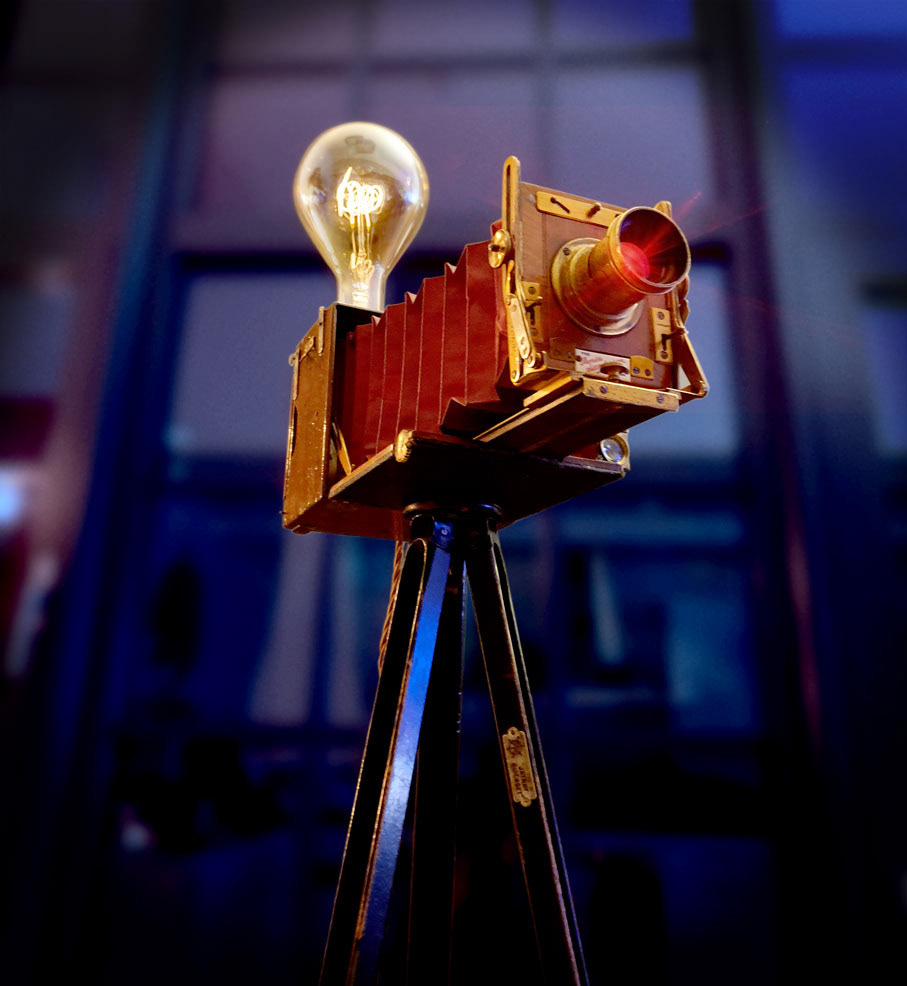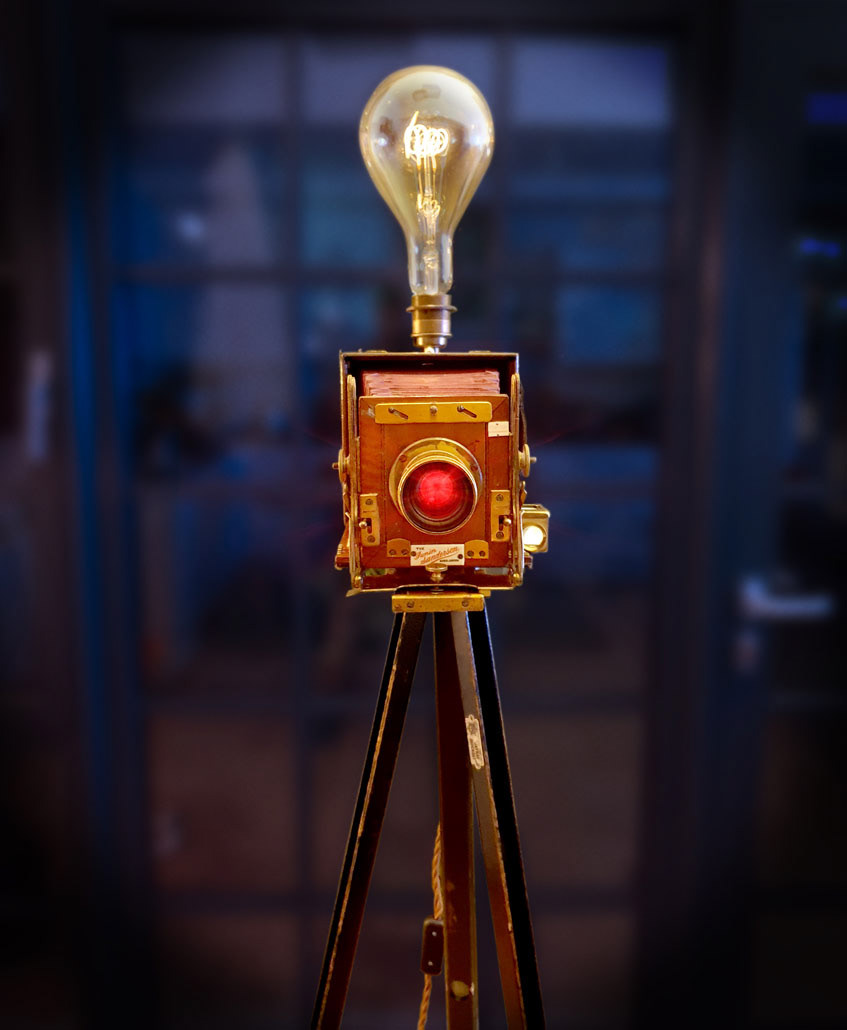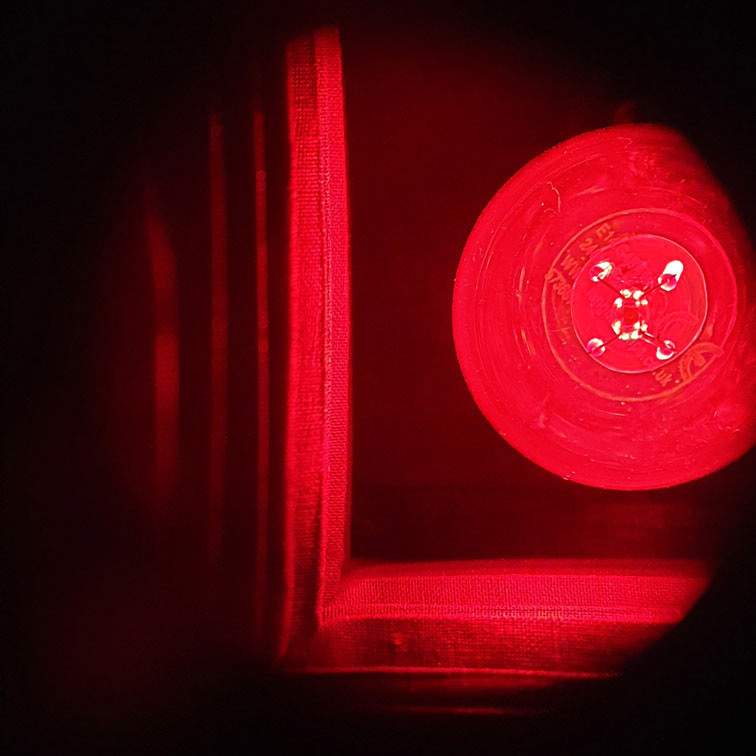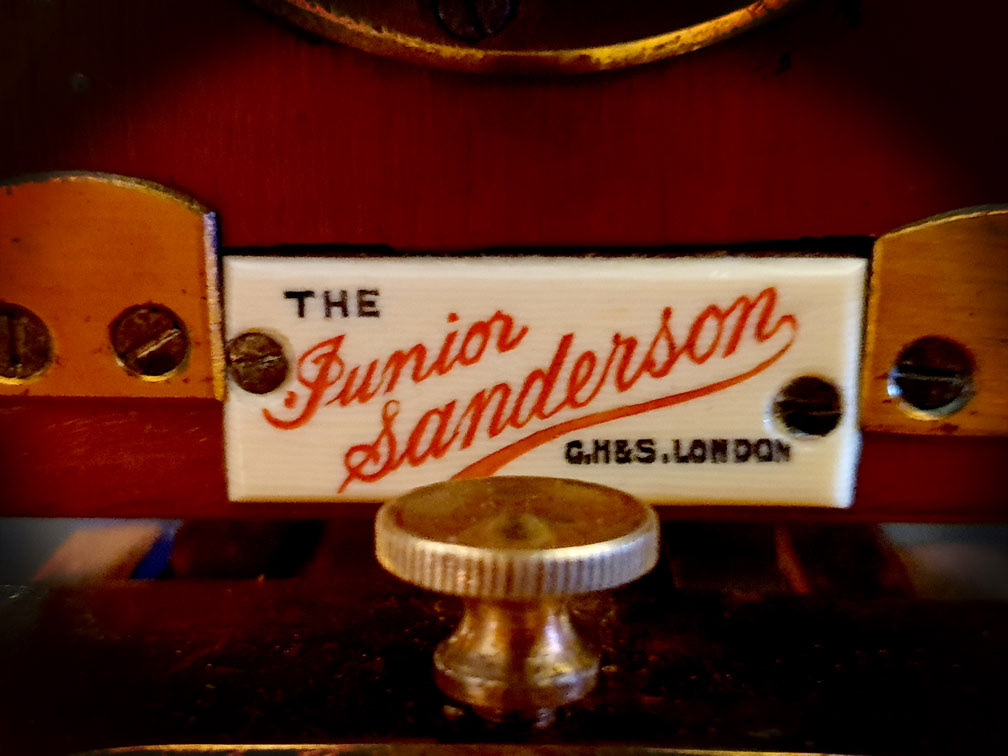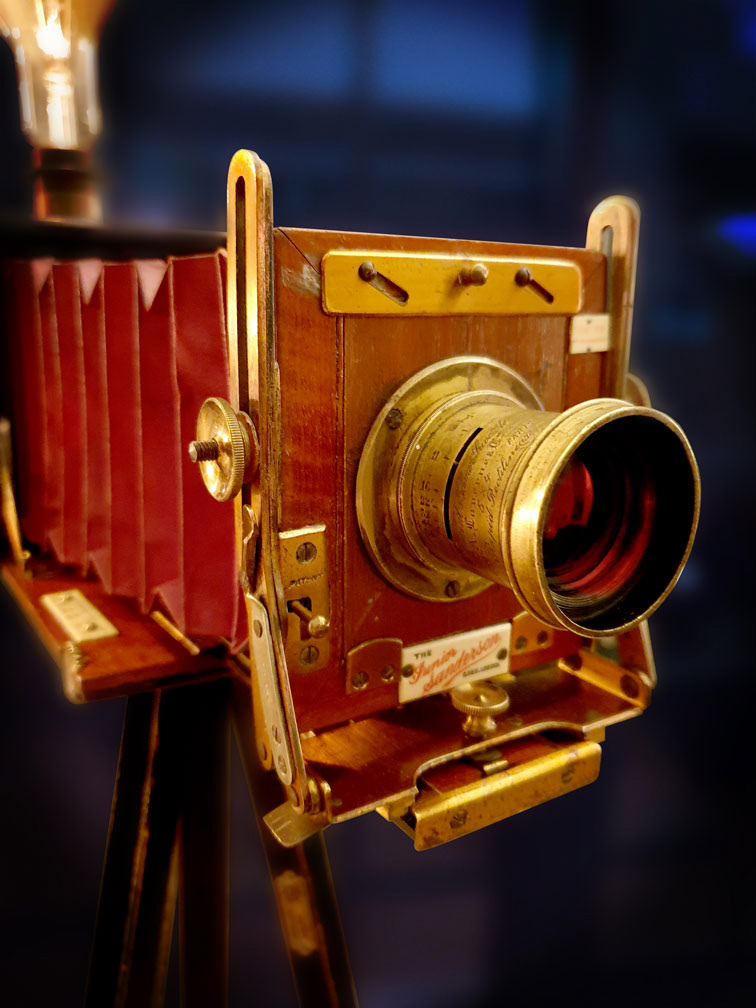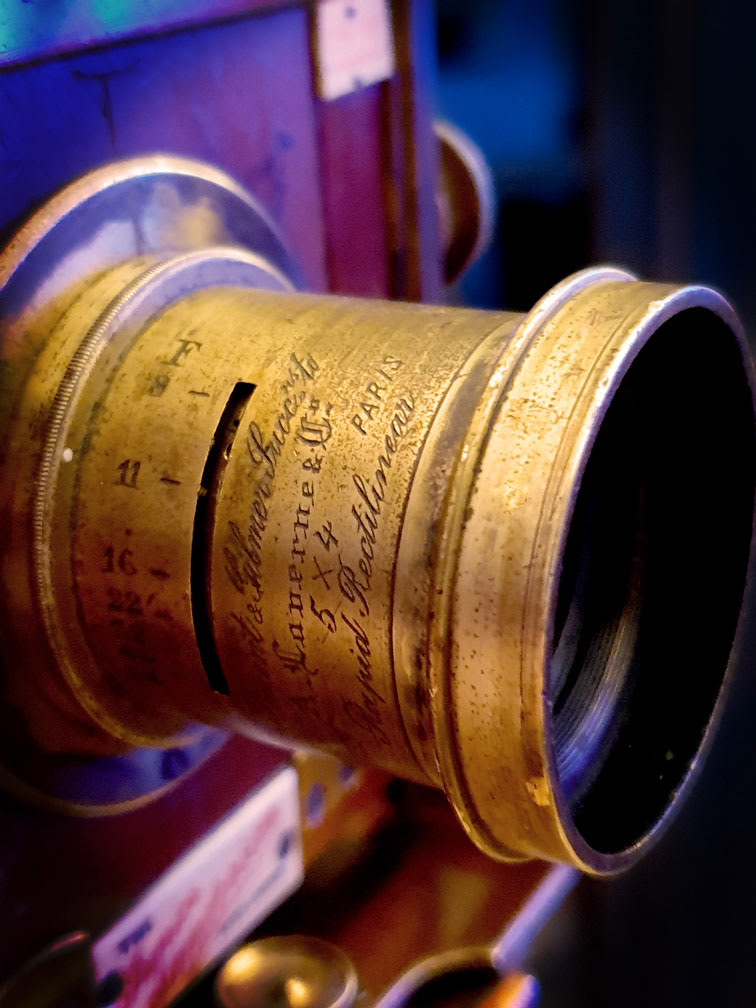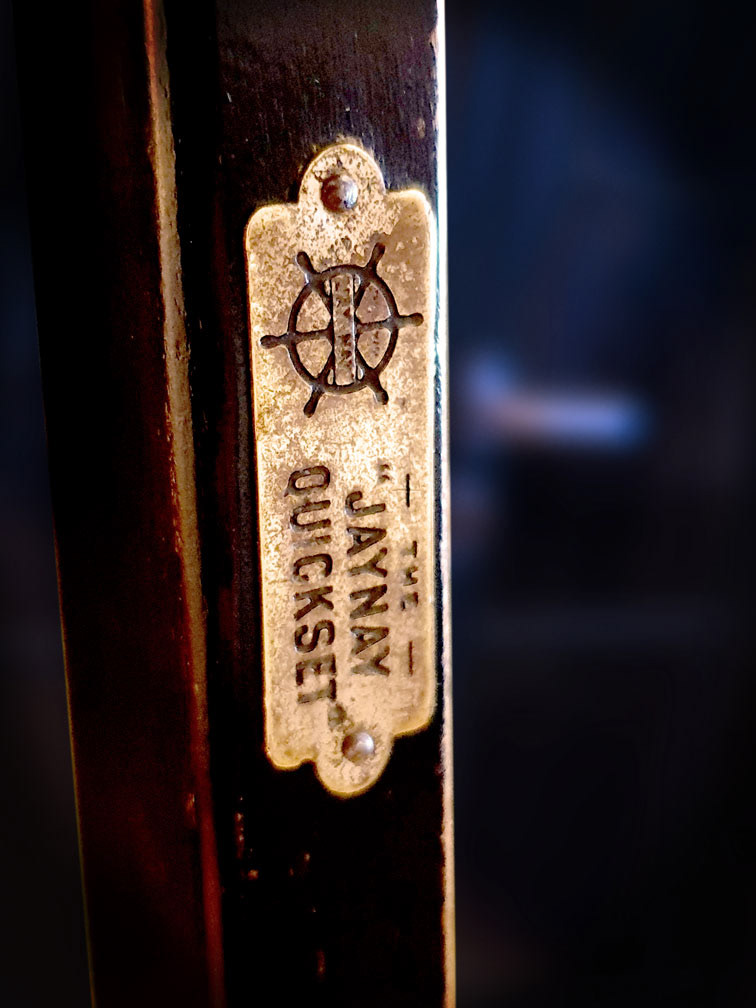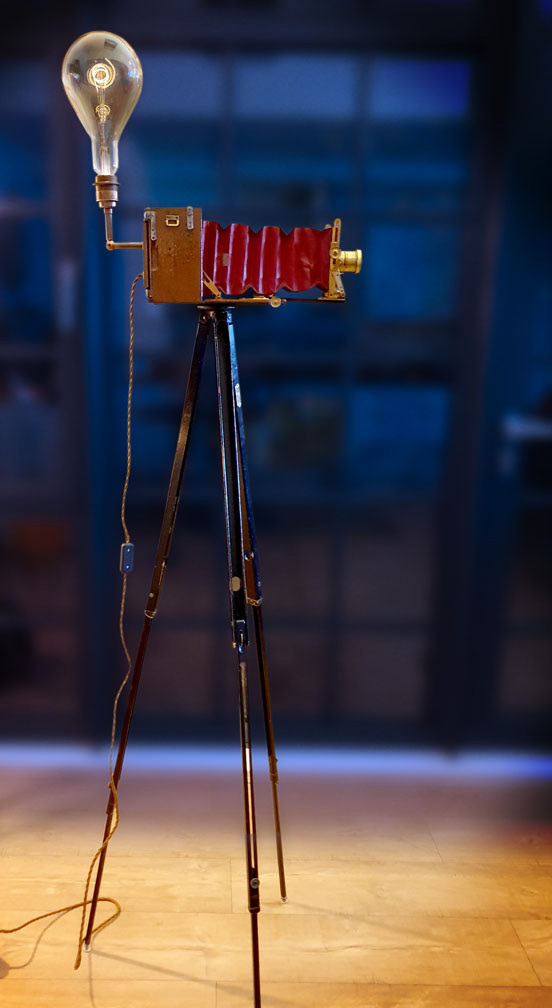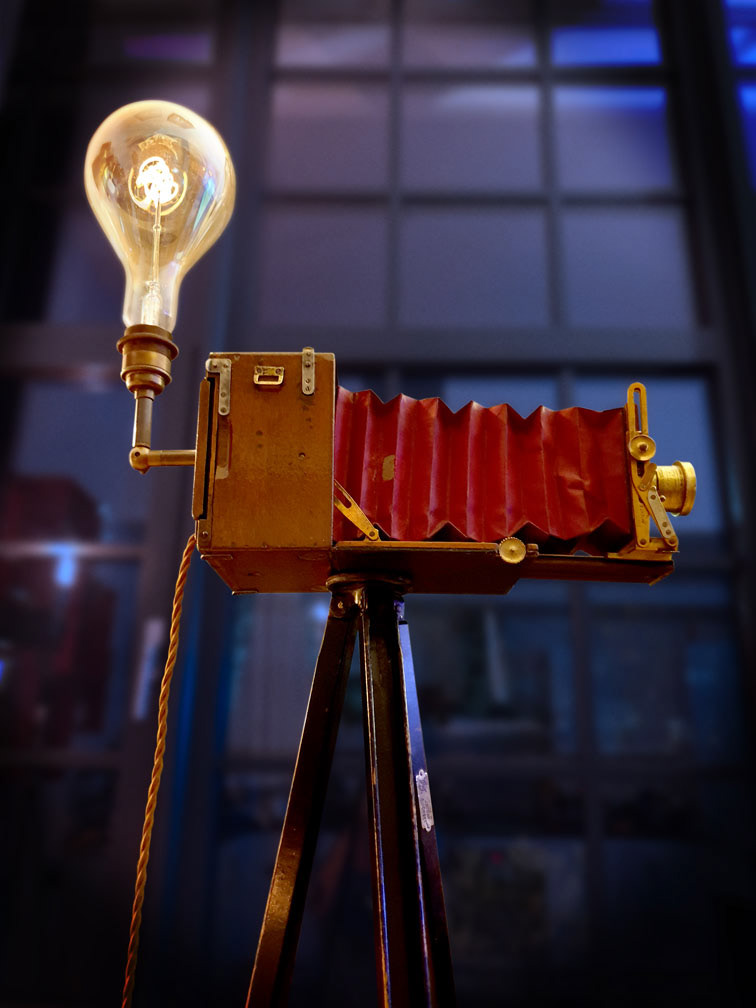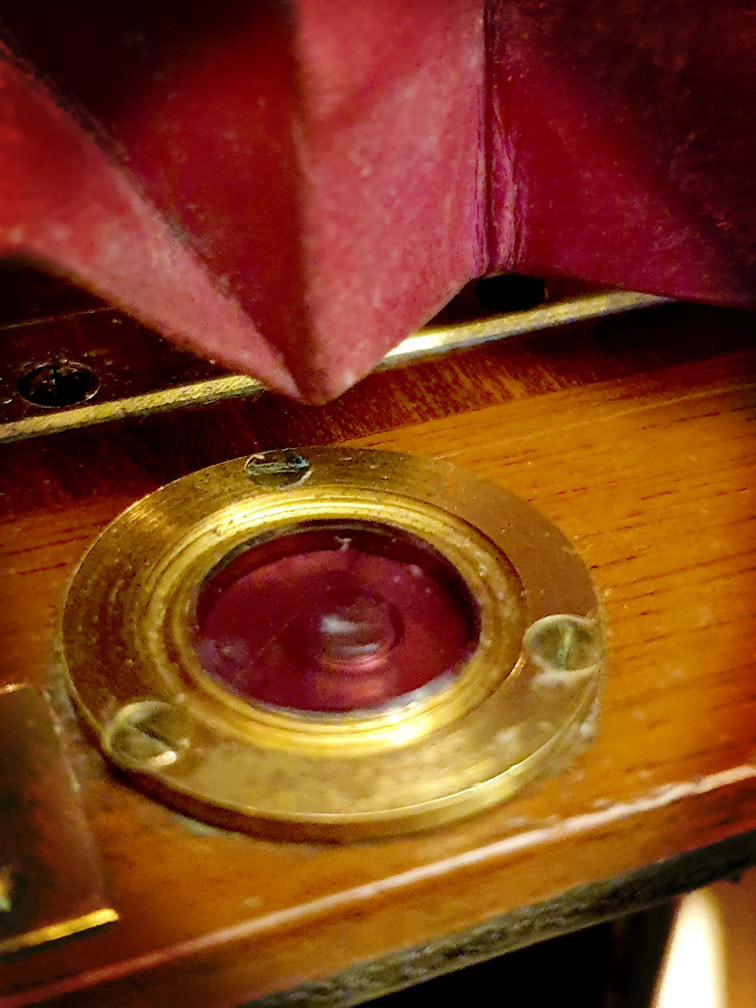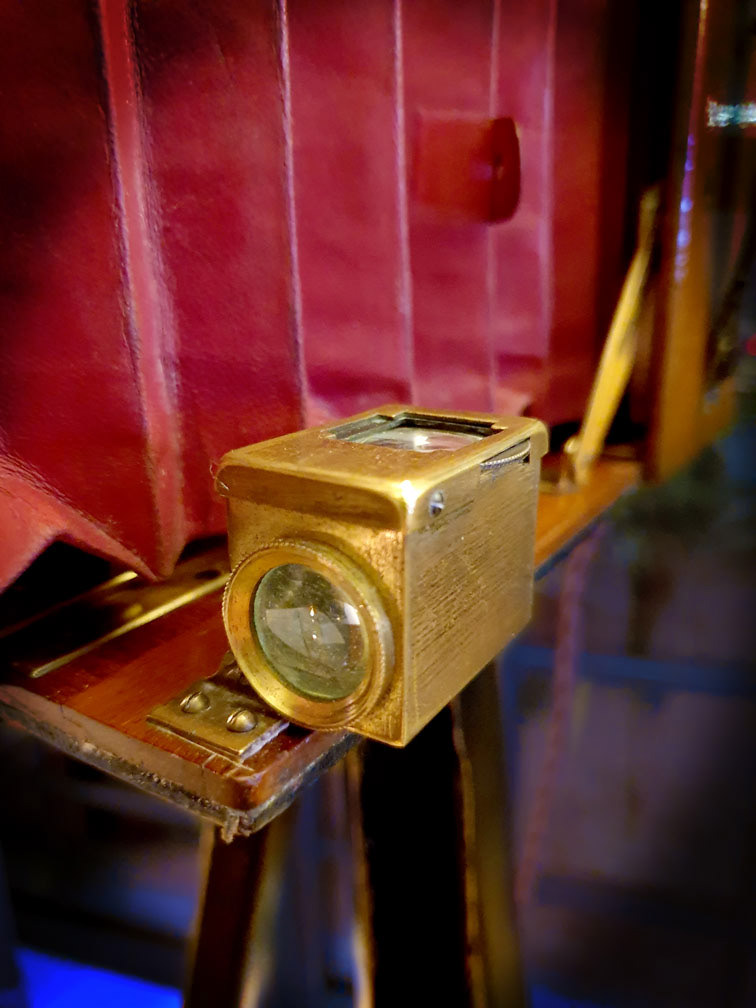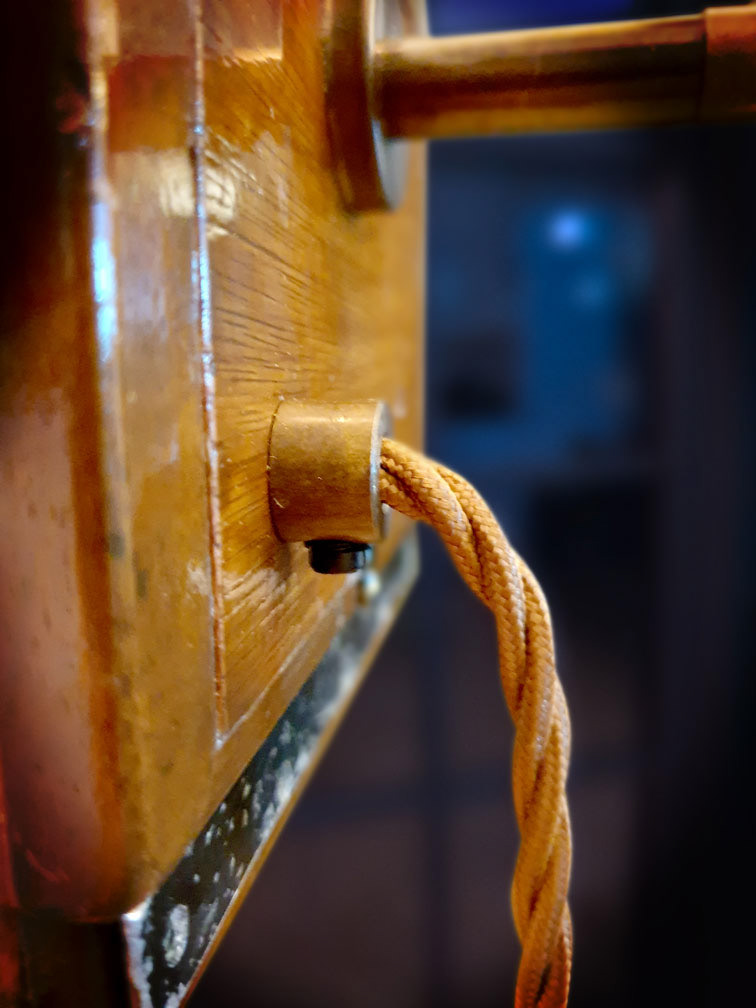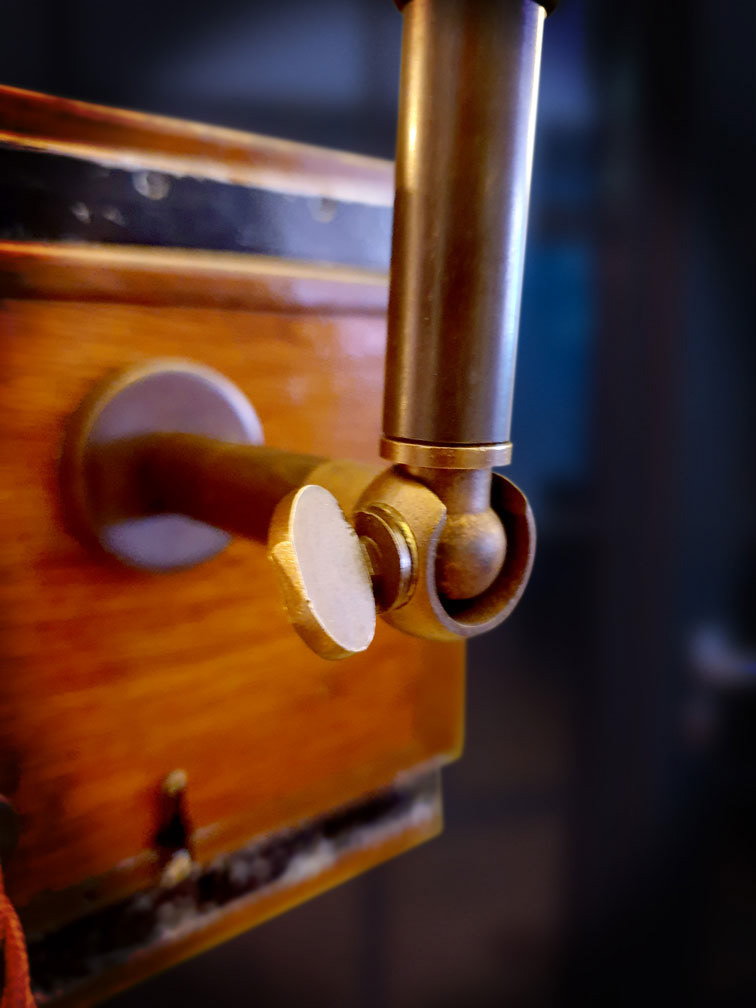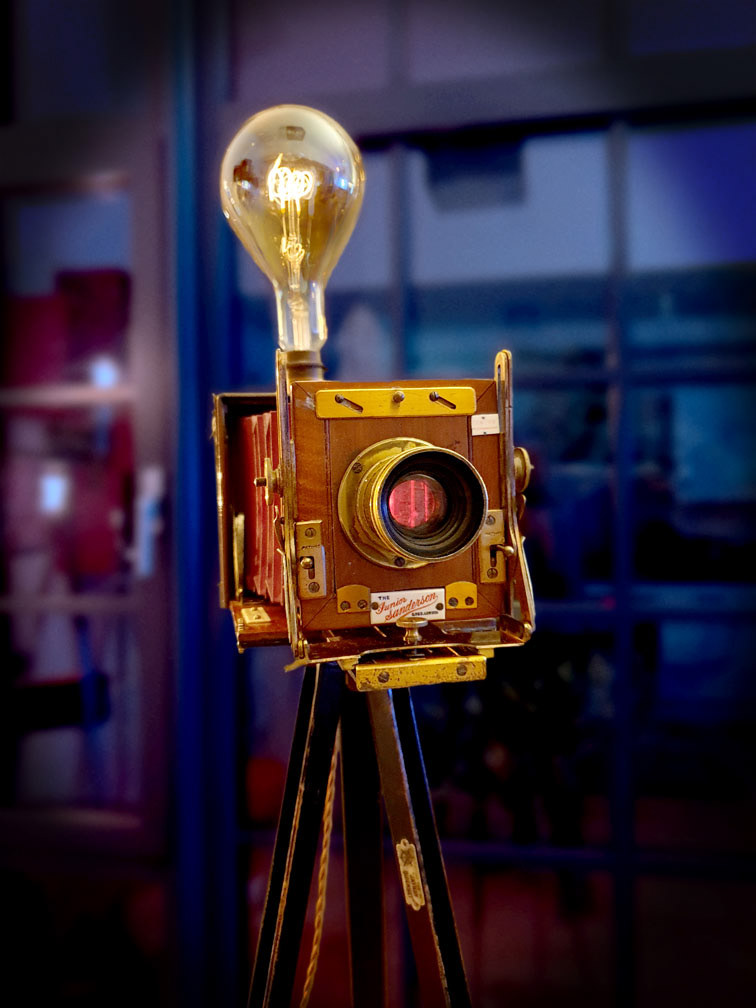 Made in 1904 the camera was in a bit of a sad state when we acquired it and was missing tye entire lens and lens board, along with the back plate. We managed to source a very rare gorgeous Clement & Gilmer (Paris, France) antique brass lens from the 1890's with beautiful engraved scroll writing complete with its lens board. To replace the missing backplate we made a wooden backplate and stained and varnished inkeeping with the wooden camera, and it is this new addition that would be used to house the antique style light fittings - meaning that we able to avoid damaging the antique camera in any way to accommodate our upcycle design.
The camera has been fitted with an antique style mental E27 lamp fitting and comes with a huge vintage Edison style LED light bulb with a spiral filament producing a lovely warm glow. In addition there is an antique style metal E14 light fitting concealed within the camera with a red LED bulb producing a mysterious red glow emitting down the bellows and out of the lens.
These Edison style LED bulbs don't get hot as they use up to 90% less energy than traditional incandescent bulbs, and have up to 30,000 hours lifespan.
The camera sits on-top of an antique Jaynay Quickset wooden tripod, giving the camera lamp an approx height of 177cm.
The lamp is also fitted with a vintage style brown braided flex cable with an inline switch, a metal antique style cord grip, and a 3amp British plug. All fittings are genuine British parts, all hand-wired to a high, professional standard and has been PAT tested.
This is an original antique item and will have some natural wear and tear which adds to the character of the lamp.

Thank you so much for taking time to look at our handmade item, and please feel free to contact us if you have any queries.

Like this? Contact us to see if we can make a bespoke vintage camera lamp just for you.
Thank you for your query. We'll get back to you shortly.